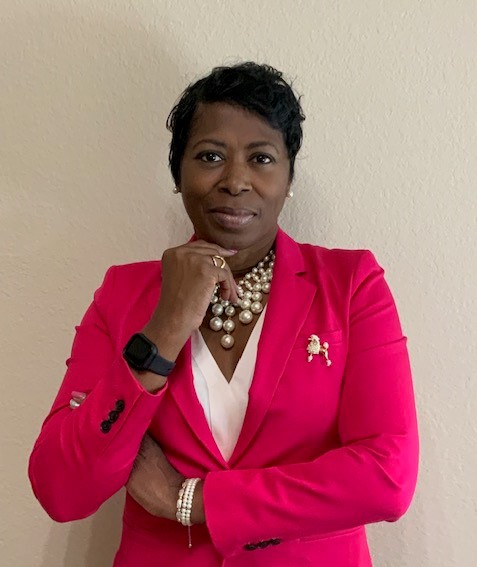 Financial Executive | DEI Champion | Strategic Partner | Board Member | Realtor | Mentor

Deidre Gwin is a financial executive with over 30 years of experience and excels in building strategic, innovative solutions solving the toughest of challenges. Often admired for leading high performing teams and her collaborative spirit, she is a trusted champion for inclusive diversity and equity best practices. Deidre has held senior leadership roles including Managing Director of Special Projects, Director of Recruiting Programs and Director of Operations. These roles have provided her a diverse perspective of all business functions and the practice of collaborative leadership.
Deidre is the SVP of College & University Relations with the National Association of African Americans in Human Resources (NAAAHR), responsible for engaging and developing future leaders. In partnership with their National Board, she successfully launched the Young Professional Series providing meaningful content and experiences supporting their success.
Diligent and persistent with things she is passionate about, Deidre serves on the advisory board for the North Texas Diversity Council (NTXDC) as Education Co-Chair, National Association of Hispanic Real Estate Professionals (NAHREP) as Director of Government Affairs, consults and volunteers for Harmony Community Development Corporation, L.O.V.E Is the Answer Movement, STEM-ulation Foundation and Boys Town DC. She is committed to driving initiatives focused on eliminating barriers for the underserved, developing partnerships to drive those initiatives, coaching and mentoring goal attainment, especially for youth.
Deidre currently resides in Dallas, TX where she is a realtor with Berkshire Hathaway, A Action REALTORS, and consults DEI program initiatives through her LLC, Dee & Co. In her spare time, she advocates for breast cancer awareness, enjoys activities with family and friends, community service and traveling.
Her north star is advocating for causes greater than her own that will positively impact meaningful change.