College and Career Readiness
A meaningful way to prepare future-ready graduates.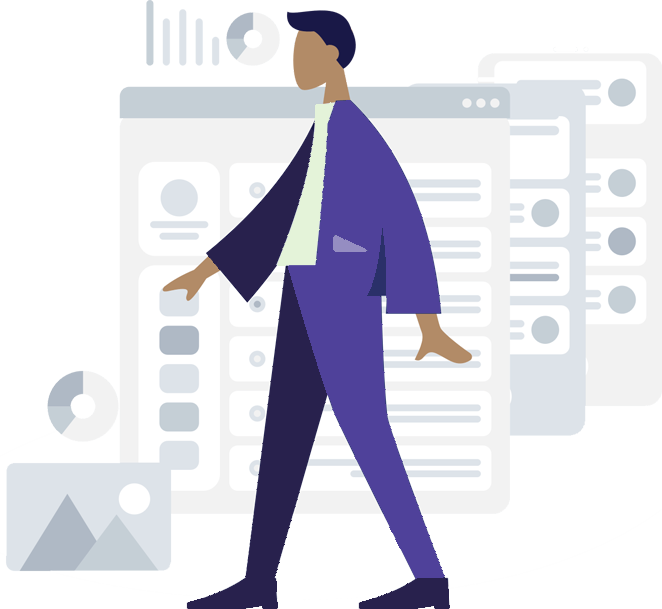 How our College and Career Readiness program works
Start with your choice of strengths-based, self-awareness assessments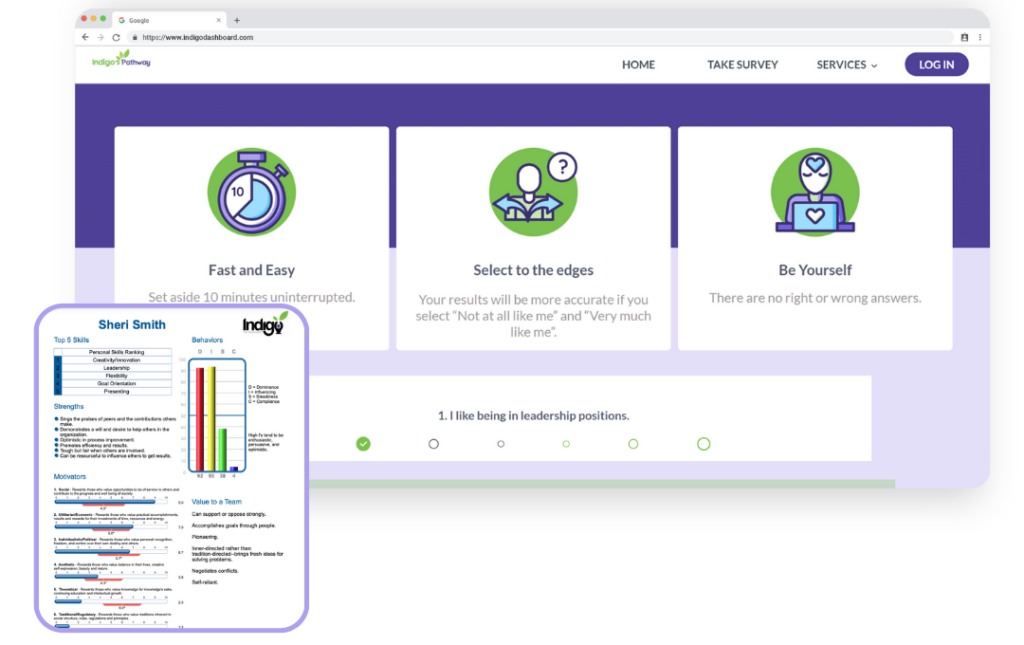 93% of educators rate Indigo the best survey they've ever taken!
Our TTI-based, premium Indigo Assessment measures over 150 data points and is the most comprehensive personalized inventory available in education. 
Our 10-minute IndigoPathway career finding assessment measures strengths, behaviors, motivators, and career matches.
Meet state College Career and Readiness requirements with our online course
Meets most ICAP/ECAP state requirements
Indigo isn't about checking boxes. Our course builds deep self-awareness and critical thinking skills so students are prepared for their future.
Personalized Integration Support
We collaborate with your curriculum team to smoothly integrate Indigo into your current programs, such as Health, English, or Advisory. LMS integration is also available.
Streamline and personalize college counseling
Our dashboard facilitates meaningful connection with each learner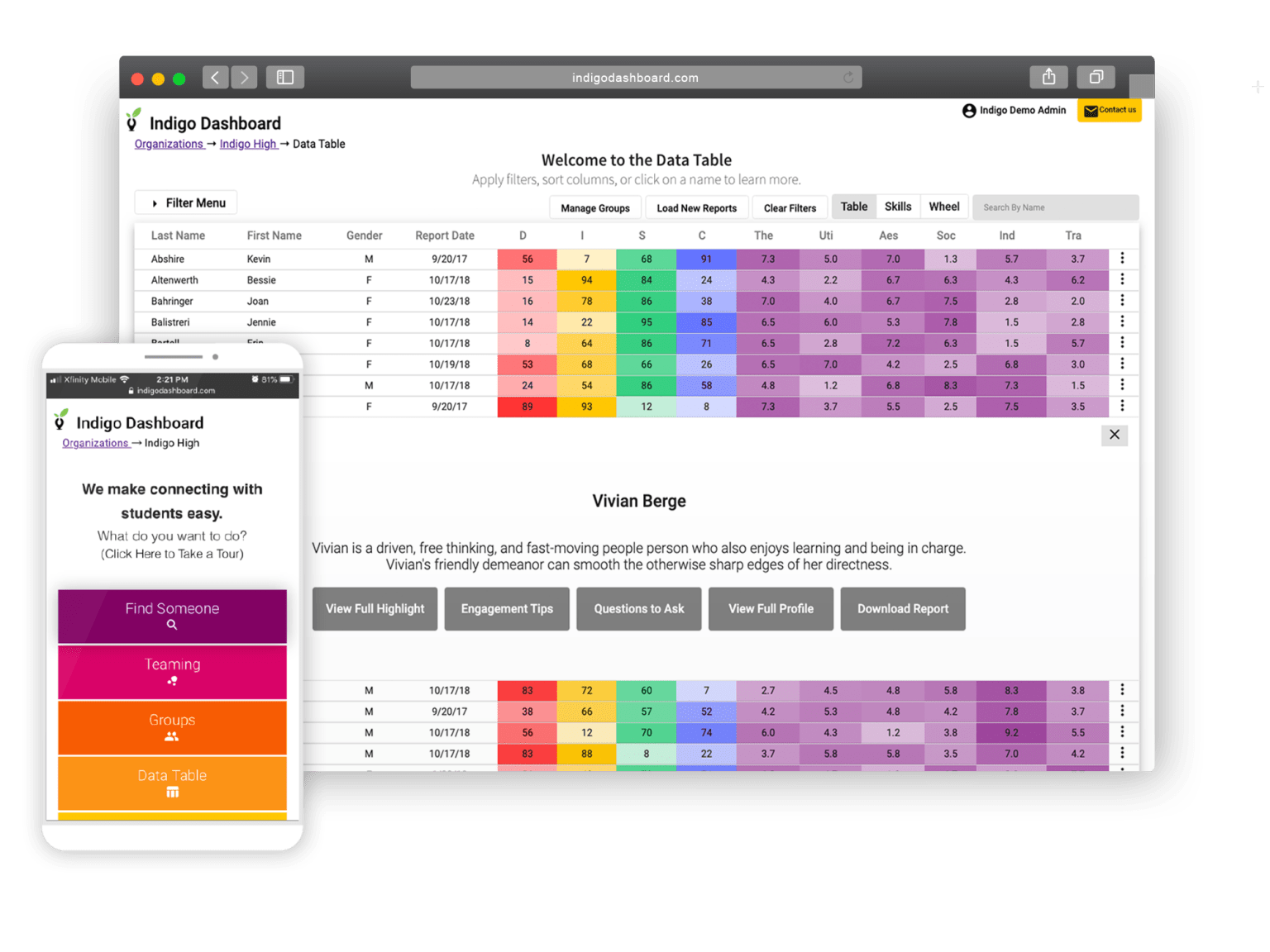 Using the Indigo Dashboard, counselors can maximize their time by deeply engaging with each learner and posing impactful questions.
View top career and college major matches
Auto-generate classroom teams
Individualized communication tips
Identify at-risk students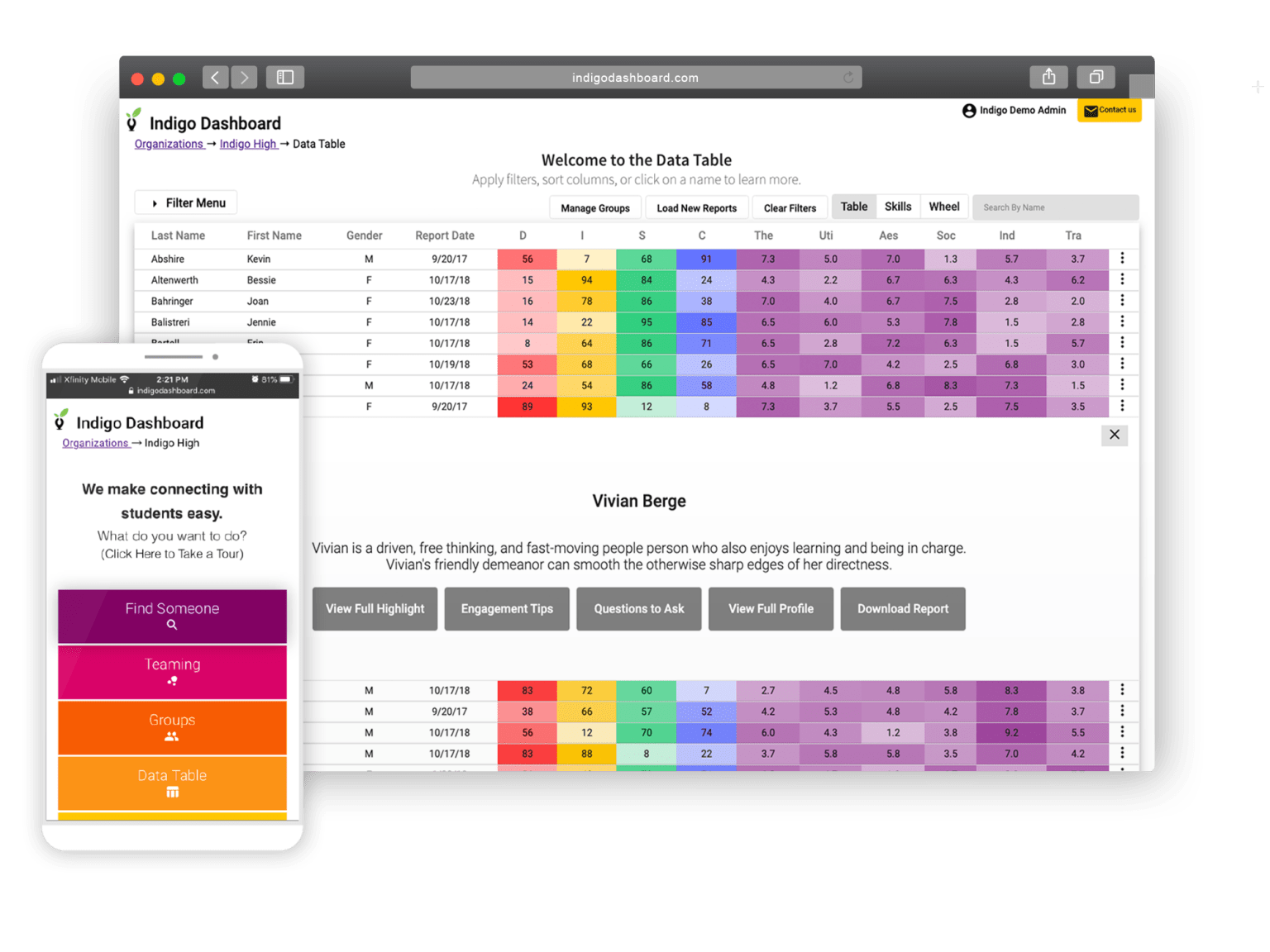 Transform your school culture over time
After engaging in Indigo programming, 86% students report increased self-confidence and hope for the future.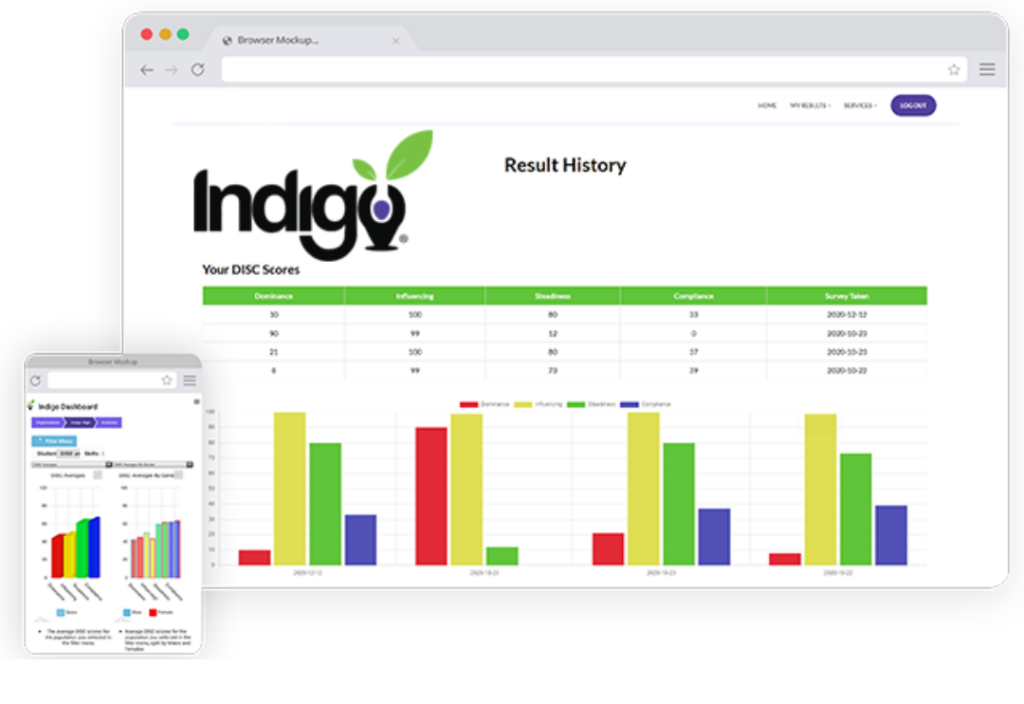 Students can watch their growth
We recommend students take Indigo at least every other year so they can view their growth. Educators have access to updated results for continued guidance and support. 
Multi-year Integration Plan
Embedding Indigo into your school culture promotes a sense of belonging and empowerment. 
Grow practical skills for the future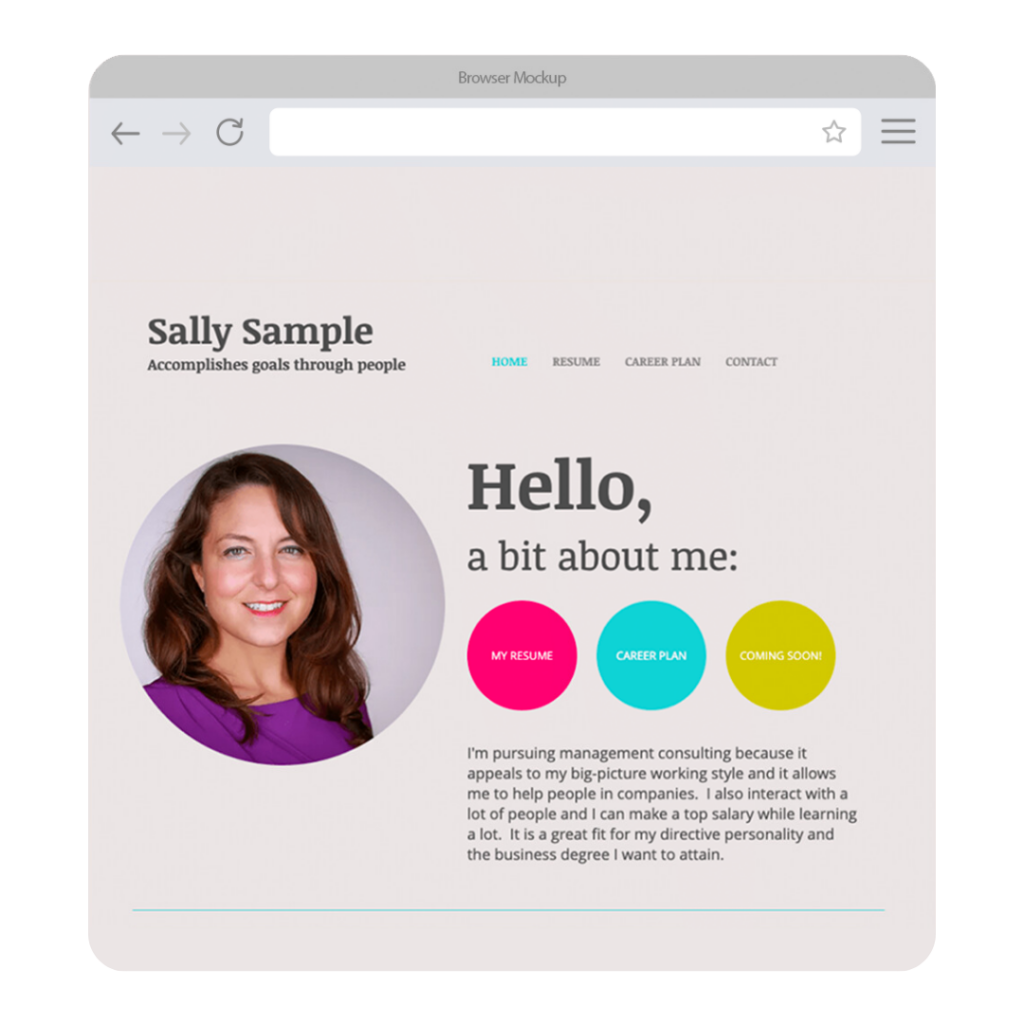 Build your students' self-confidence
Write powerful college essays.
Make career choices based on personal strengths and interest.
Create a LinkedIn profile. Learn the importance of networking.
Create a website via Wix to share achievements, set goals, post resumes, research career and education options, and explore internships and jobs.
Choose the best program for your school
IndigoPathway
For Individuals
Mini DISC and Motivator Survey

School and Work Communication Tips
Pathway Premium
For Schools and Organizations
$
1500
Per Organization/Year
Self-paced Educator Training

Starter Guide for Students

Add On - Custom Dashboard Branding
Indigo Holistic
For Schools and Districts
All Pathway Premium Items

Premium Indigo Assessment including Durable Skills

Complimentary Staff Indigo Assessments

Classroom Activities, Resources, Books and Guides

Faculty Professional Development

Online CCR Course Options
Our customers love all you can do with Indigo!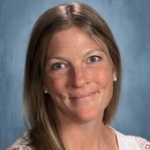 "Indigo has completely changed our school culture. We have almost 100% buy-in from the students, staff, parents, and counselors!"
Peak to Peak Charter School