Holistic Social-Emotional Learning
Empower your students through a sense of value and purpose.
Are you looking for a true transformation?
Indigo's SEL program allows students and teachers to feel deeply understood, leading to a transformative impact on their lives.
How our SEL program works
Identify at-risk students with our MTSS Tier 1 Universal Screener
"It helps me to know who to help."
Indigo is about the whole student – measuring student strengths, behaviors, motivators, and 21st-century skills in addition to indicating at-risk students.
With over 1,000 different approaches for engagement and communication, Indigo connects with each person's uniqueness.
"It helps me to know who to help."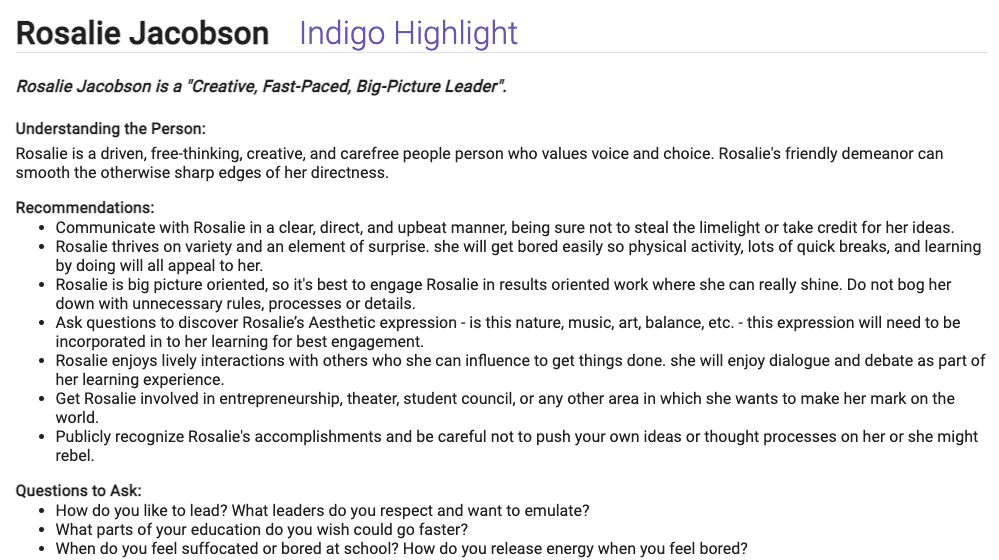 Design personalized interventions using actionable data to engage each learner
Create groups to empower and support students​
Indigo Support List students want to be seen and heard. Small groups are a powerful way to accomplish this.
Don't have time for small groups? Buy pizza once a week for the learners and transform their lunch period into a powerful and fun intervention.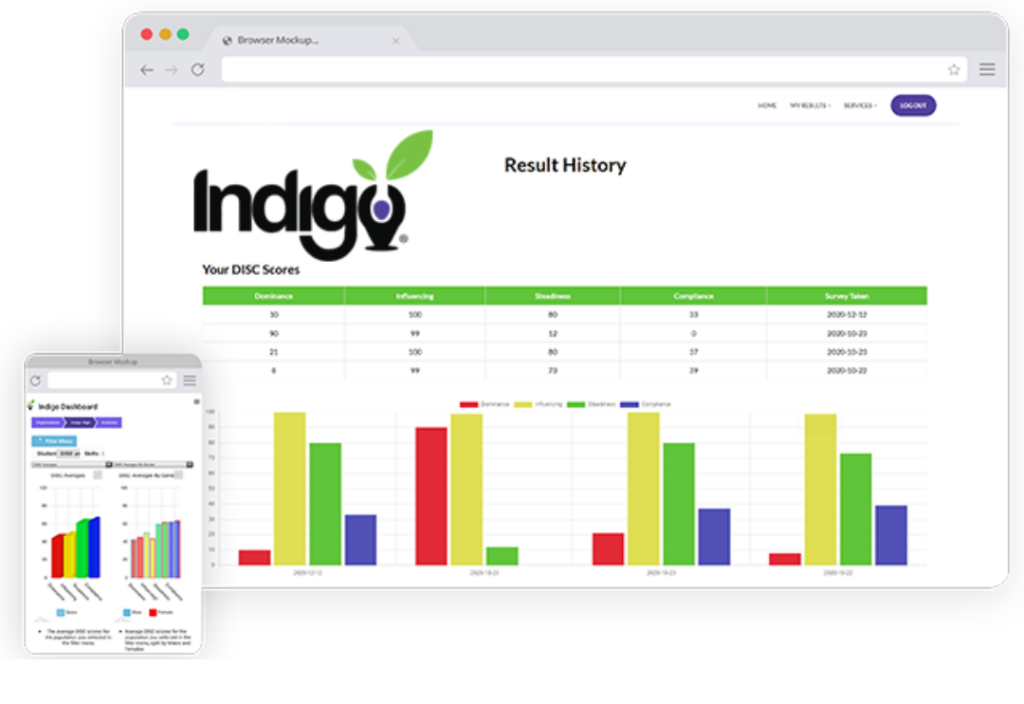 See student growth over time through the Indigo Dashboard. Measure self-perceptions including sense of belonging, stress handling, empathy, self-confidence, future direction, and so much more!
Indigo's SEL program aligns to the 5 CASEL dimensions!
Get the best program for your school
SEL Starter Program
For Schools and Organizations
Premium version of assessment

Social Emotional Screener

Educator/ Counselor Dashboard

Online Course for Students

Free Assessments For Involved Staff
SEL Counselor Program
For Schools and Districts
All SEL Starter Program Components

Advanced Counselor Certification

Two Hours of SEL Consulting

Annual Review of Program Design and Efficacy

Free Assessments for Involved Staff
Consultative SEL Program
For Schools and Districts
All SEL Counselor Program Components

Integrate Program into Existing Frameworks (RTI, MTSS, etc.)

Two Advanced Counselor Certifications

Quarterly Consulting Sessions

Free Assessments For Involved Staff
What Students and Educators say about our program