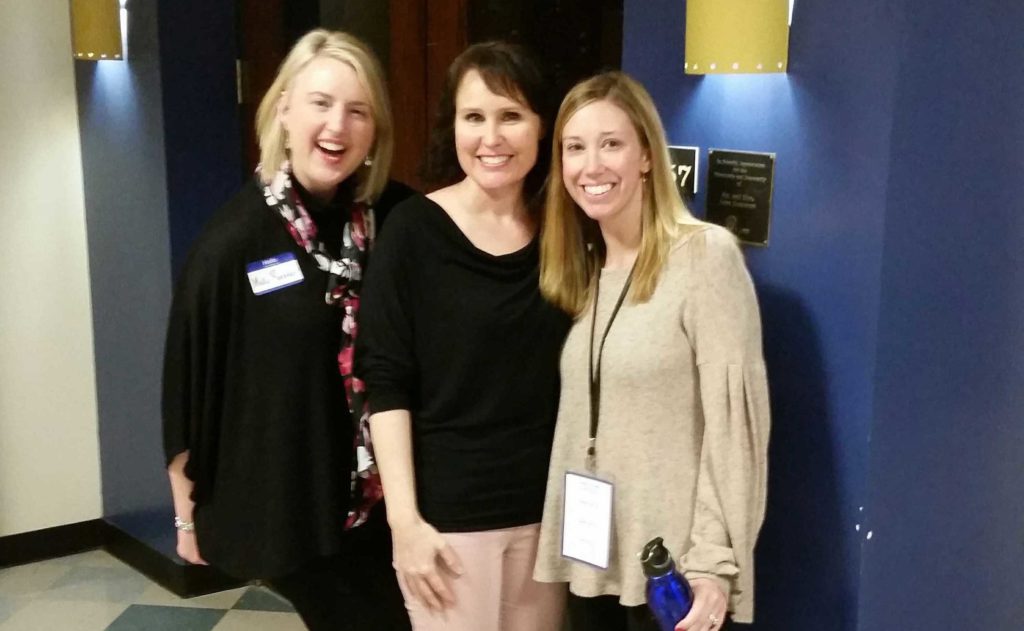 On Tuesday, April 9th, Indigo Education Company's Chief Customer Experience Officer Sueann Casey spoke at the Jesuit High School College Counselors Association's (JHSCCA) annual conference at Marquette University in Milwaukee, Wisconsin.
The JHSCCA is an organization of college counselors from Jesuit high schools across the country. They meet once a year to discuss best practices for their students. Sueann led a professional development and team building workshop for over 60 counselors using their Indigo Reports and focused on how to use Indigo to help match their students to college and career pathways
Chief Customer Experience Officer Sueann Casey with Two Indigo Champions — Molly, College Advisor at St. Xavier High School in Cincinnati, and Angela, JHSCCA President and Counselor at Jesuit High School in Sacramento.