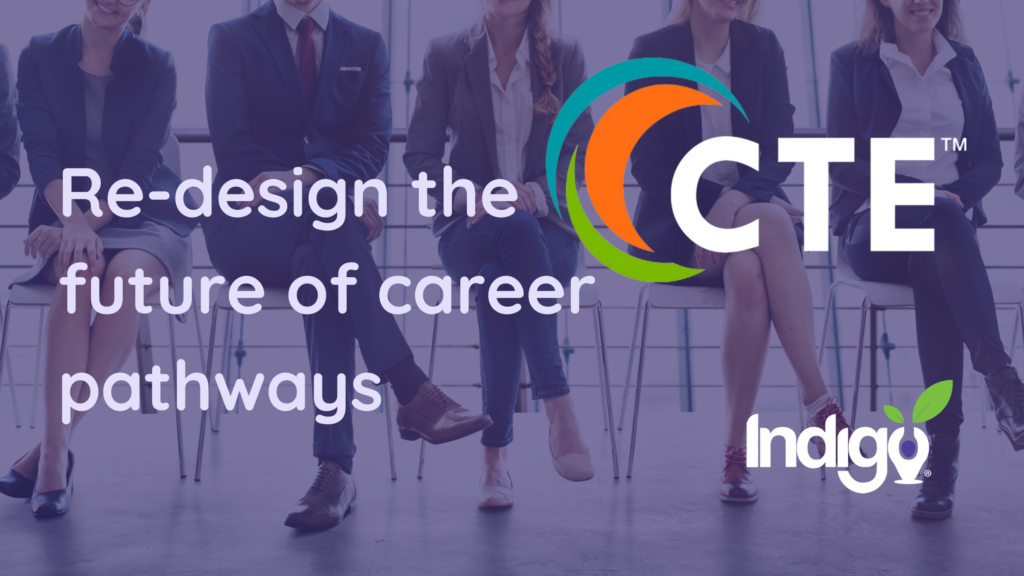 Wanted: Industry Experts to Revise National CTE Framework
My name is Sheri Smith, CEO of Indigo Education Company. Indigo, in partnership with Advance CTE, is seeking industry leaders to redesign CTE programs across the country by revamping the National Career Clusters Framework. This framework serves as a blueprint for states nationwide, guiding Career Technical Education (CTE) programs for high school students and adult reskilling initiatives. Over 11 million students participate in CTE programs each year!
CTE is gaining momentum as both employers and students recognize the value of credentials that directly align with job opportunities. To ensure that our update reflects industry needs, we are hosting Industry Advisory Groups (IAGs) via Zoom. These groups will bring together representatives from companies across the country to validate the skills and training required to fill entry-level positions in their respective industries. Their names, companies, and valuable contributions will be published on the Advance CTE website. 
Participation in the Industry Advisory Groups entails the following:
Two 2-hour Zoom sessions – Industry leaders collaborate with their peers to review labor market data and address existing gaps in the framework.
Digital Validation – Add your final thoughts via email.
Please nominate yourself or forward this to your industry contacts who might be interested by filling out this form. The form will close on Friday, July 14th.
We look forward to hearing your expert opinion.
Thank you,



Sheri Smith
CEO & Founder at Indigo Education Company
sheri.smith@indigoproject.org
www.indigoeducationcompany.com
525 3rd Avenue
Unit 114
Longmont, CO 80501