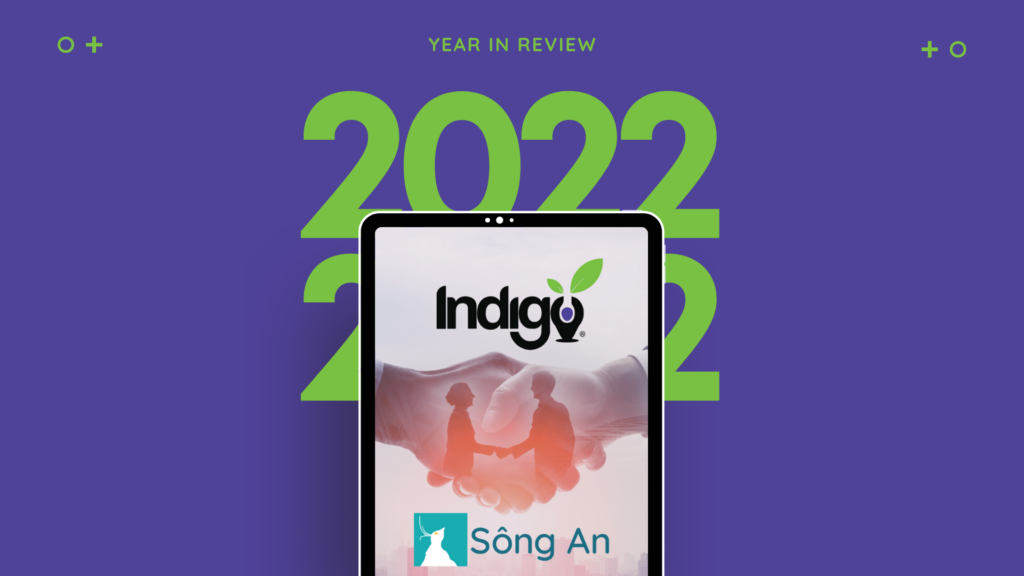 Step into a world of empowerment and collaboration as Indigo and Song An shape the landscape of education and career counseling. Our 2022 Year in Review takes you on a remarkable journey through our partnership, showcasing the impactful moments and transformative experiences that defined our year.
In this blog post, we celebrate the power of self-awareness, empathy, and freedom in unlocking success for learners and educators alike. Let's relive the magic of our year together and set the stage for even greater achievements to come. Welcome to the blog post that commemorates a year of growth and collaboration.
2022 Indigo x Song An: Business-to-Consumer
Indigo Assessments delivered to students, teachers & career consultants
Young Professionals impacted by Indigo
Career Consultants completed IndigoBasics Certification Training
Career Consultants participated in a peer-learning results debrief workshop​
"What I like about IndigoActivate online course is the coherence of the course's content as well as each video. I also find the learning materials mentioned in the course's references very useful. I'm very satisfied with the course. Thank you, Indigo, for a fantastic course which helps me not only at study and work but also in my personal life."
"The report is really detailed and accurate. I've done many DISC and personality tests and none of the others are this detailed. It's quite easy to debrief by myself thanks to the guidance."
2022 Indigo x Song An: Business-to-Business
Our partnership with British University Vietnam (BUV) is going strong. We signed a second-year contract with 400 Indigo assessments.
With Amanotes, we rolled out a pilot for a team of ten members to evaluate the feasibility of scaling up.
A new partnership with Student Life Care, a start-up offers support services for Vietnamese students who study abroad, was established. 39 students took the Indigo assessments.
"Indigo assessments are highly applicable to university students and fresh graduates who are currently taking a break to: Reflect on why they fit or don't fit in the current work environment, or why they are not as good as other interns in the company; Realize what skills they are good at and not good at so they know what to showcase on their job application or in an interview; Realize what kind of work environment suits oneself, how to utilize their strengths and their skills in the next internship."
2023 Indigo x Song An Plan
Increase Indigo's breadth of impact to new groups of students.
Continue our ongoing support with BUV, while establishing partnership with a new partner.
Foster practice and supervision sessions for Indigo certified career consultants.
Thank you for your partnership!
"The path of leading change is a lonely one, and none of us
succeeds without the help of many."
– Jacqueline Novogratz