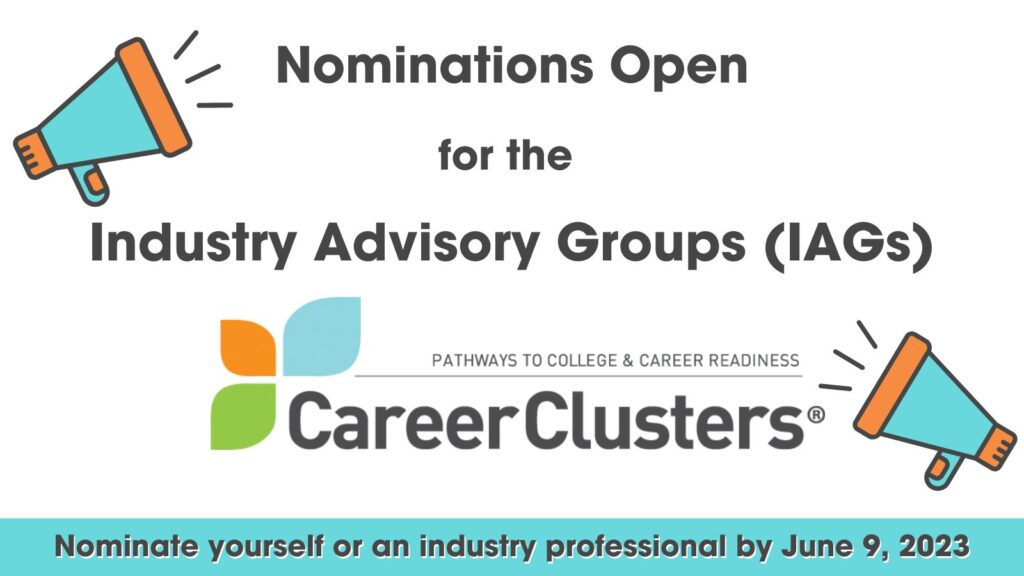 We are thrilled to announce that Indigo Education Company and WestEd, in partnership with Advance CTE, are teaming up to lead the initiative in modernizing the National Career Clusters Framework. This framework serves as a blueprint for states nationwide, guiding Career Technical Education (CTE) programs for high school students and adult reskilling initiatives. Over 11 million students participate in CTE programs each year!
As we embark on this transformative journey, we invite you to share this opportunity to be an integral part of the process with industry partners in your network. Diverse insights and perspectives from people in the field are vital in ensuring that every sector is fully represented.
Together, let's forge a path toward modernization and excellence in career development!
Nominate key industry players to participate in sector-specific Industry Advisory Groups by filling out this form. Give others the opportunity to shape the direction of the National Career Clusters Framework and contribute to the future of career pathways by sharing the nomination form, open until Friday, June 9th, with your networks.