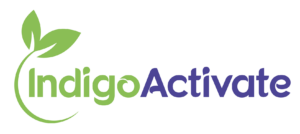 This page provides a brief overview of courses you can explore to gain a deeper understanding of yourself using your Indigo report and how you can use that in a meaningful way.
This course is designed to be a guide through through the initial steps on the journey to self-awareness. It starts with taking the survey. Once you have your Indigo report, you can explore the other sections to interpret your behaviors, motivators, and soft skills.
Or, navigate to a specific page in the course:
Career Exploration Course
This is an extension of the IndigoBasics course which you can use to better understand yourself and where you may want to go in life.  While applying your Indigo results to exploring a career of interest, you also create a website of your own.
Navigate to a specific page in the course:
This course weaves together the IndigoBasics and Career Exploration courses into one series of learning, application and website creation.
Navigate to a specific page in the course: